She Married the Green River Serial Killer:
The Story of an Unsuspecting Housewife
"This 2nd edition book comes on the twenty-year anniversary of the Green River Serial Killer's capture. It includes an extensive follow-up with Judith Ridgway and intimate details of the painful journey she experienced after learning the devastating truth about her husband."
By: Pennie Wood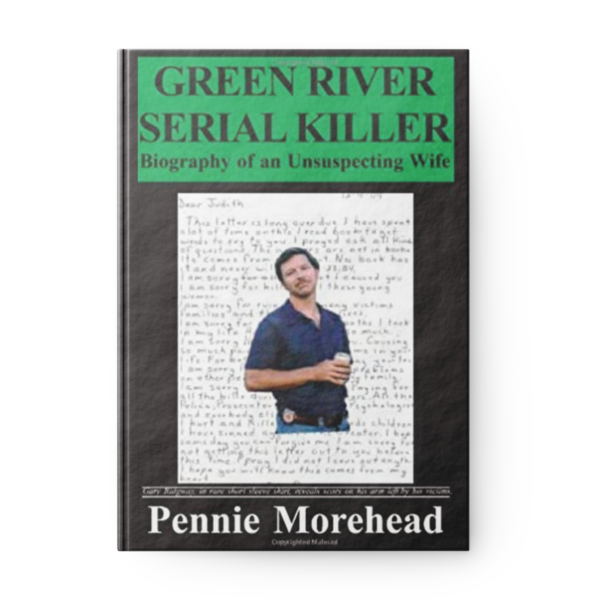 Green River Serial Killer: Biography of an Unsuspecting Wife
By: Pennie Morehead (Wood)
TESTIMONIALS
Read Reviews by My Readers
I bought this book because I had heard it was a must read and I am not disappointed! It seems so strange reading about areas that I live by, freeways I drive everyday, and I remember the Green River killer from the news.
Great read and informative book about how Gary Ridgeway's ex wife overcame being faced with one of the most difficult things unimaginable.